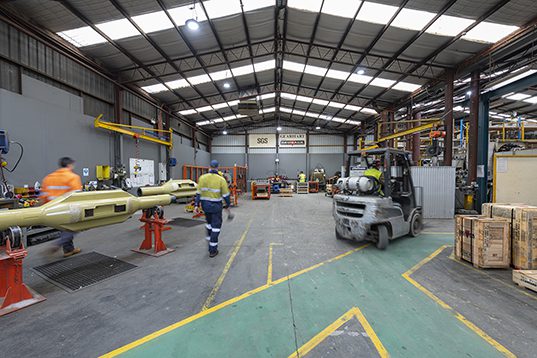 Redback manufacturer, SGS-Gearhart United, has taken great strides in bringing their manufacturing capabilities into the latest generation. The company has acquired a broad range of new equipment from some of the best equipment manufacturers across the world to modernise their facility and produce higher product volumes. These machines include modern CNC lathes, mills, robots, and saws, from leading manufacturers like Do-All, DMG-Mori and Mazak.
On top of the acquisition of new machines, the Australian based manufacturer has invested heavily into the reorganisation of the workshop to make production lines smoother and more efficient. The move to modernise the facility is to address the demand for Redback products set to increase in the coming years.
For more information about the manufacturing facility and Redback products please contact us.